LEx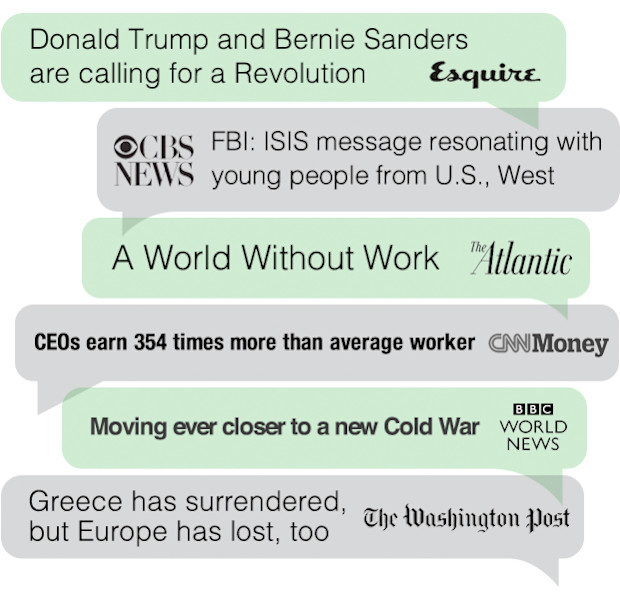 Join with accomplished people everywhere to explore, discover and nurture new leadership cultures by sharing passion, knowledge and resources to empower you to empower others.
A non-profit enterprise connecting accomplished people of all ages and backgrounds, from business, government, science, the arts and academe, who share a passion for leadership responsibility and global change.
The world has never been so connected – nor fractured. The world has never been so wealthy – nor inequitable. The world has never been so hungry for inspired and inspiring leadership.
As individuals we have demonstrated accomplishment. Collectively we will inspire the world by example and change global leadership cultures to achieve a sustainable and just world.
Members of our diverse community will engage with and mobilize local and global circles, mentoring programs, and marketplace and career exchanges to build a supportive, results-oriented community committed to driving transformative, positive change in leadership – personally, in our communities and globally.
We envision leadership cultures in which personal fulfillment, enterprise success, environmental sustainability and social justice are together guarantors of prosperity for all in a world of abundance.
To catalyze a community of accomplished leader creators who share a sense of destiny and are uniquely positioned to transform leadership cultures everywhere.  A group committed to systemic global change by the elevation of our members to positions of influence and power—be it classroom, boardroom or legislature.
Our support of each other is the foundation of the transformation we will effect
We honour diversity
We focus on common impact not ideology
We believe  open societies are better than closed
We commit to practice personal mastery with self-awareness, open mindedness and generosity
We are tenacious and will persevere—ours is a long road
We have the courage to inspire and the humility to lead by example
We are collaborators—respectful, accepting, challenging
We live in an age of abundance in which self-interest and societal interest need no longer be in conflict. While enlightened self-interest lies at the heart of discovery, innovation and creation, its application is best nurtured and shared within an equitable, healthy, vibrant and prosperous society
We are leader creators – recognized by our peers for having created and/or run for-profit, public or not-for-profit enterprises, or being accomplished contributors to academia, the arts, sciences, humanities, social discourse or community activism. We are people of all races and cultures, all ages and genders, bound not by ideology, but by a shared passion for common impact
We commit to help each other to achieve personal and professional success within our domains – to be makers and enablers of exceptional enterprises/communities/societies through peer support and purposeful collaboration
We commit to lead by example – connecting, empowering and mobilizing members who understand the transformative power of collective strength and action
We do not pretend to have all the answers.  Rather, we are committed to building the vibrant global community from which new and enduring leadership cultures will be defined, nurtured, shared and adopted
We are a self-sustaining movement – an evolving, self-organizing diverse global community that will define our objectives and determine our outcomes from the bottom-up, not the top-down.  Our strength is in the constant pursuit of the promise and potential of the Vision, Mission, Core Values and First Principles of the community we build and mobilize
The LEx Opportunity
The Leaders Expedition is dedicated to transforming global leadership culture by providing a haven for those with a passion for advancing themselves, their enterprise, their community and the world.
We apply the proven success of executive peer networking and support programs to the challenge of global transformation. We believe that a diverse, secure, cohesive global community – one rich in expertise and resources – can meet this challenge. We also believe that each member contributing to that community must see value for themselves, and that by drawing from The Leaders Expedition and their fellow members the relationships and tools to flourish personally and professionally, we will together realize our shared vision.
Benefits of Membership
The Leaders Expedition is a local and global network of socially responsible leaders committed to helping you achieve your full personal and professional potential. We provide the expertise and resources to create and deploy the initiatives that will transform your community and your world.
The LExHub
The overarching benefit to membership is access to the LExHub – a powerful mobile-friendly community platform driving real-time connection, engagement, and collaboration, including:
LEx LocalCircles and LEx GlobalCircles
LEx MarketPlace to promote your products and services
LEx TalentBoard to post/find employment
Access to social and commercial enterprise incubation
Mentor Matching/Reverse Mentoring
Professional development opportunities and training courses
Access to Thought Leadership on key world issues and powerful cross-cultural and cross-sectoral approach(es) to problem solving
The LExHub is currently hosted on MightyBell.
LEx LocalCircle
LEx LocalCircles (LEx LCs) are the backbone of The Leaders Expedition. Each month you will join a group of up to 20 accomplished peers from diverse sectors and demographics, all equally committed to your personal and enterprise success – as you will be to theirs. LEx LCs are self-forming and self-governing groups of up to 20 individuals who represent the diversity within the community. The LEx LC is founded and chaired by a volunteer Host and Co-Host. Its members leverage the proven advantages of peer support networks and LExHub Tools to activate personal and enterprise growth and the development of the Projects that will impact leadership culture in their community. The criteria for Project support is exclusively defined by the LEx LC, as long as the Project advances leadership in their community consistent with the Vision, Mission, Core Values and First Principles of LEx.
Want to Know More About How LEx LocalCircles Work?
LEx GlobalCircles 
In the same way that LEx LocalCircles are more than just venues for professional networking and furthering members' personal and enterprise success, LEx GlobalCircles (LEx GC) will create, nurture and support initiatives that advance leadership consistent with the Vision, Mission, Core Values and First Principles of LEx. The difference is that LEx GCs will function primarily online and the "Missions" selected will fall into one or more of 15 spheres of influence. Self-organized and volunteer run, each LEx GC will be led by a recognized Thought Leader in Residence.
The LEx GlobalCircles are:
Arts & Culture
Coaching, Mentoring & Facilitating
Education
Governance
Health & Wellness
Human Capital
Justice & Law
Media
Philanthropy & Social Responsibility
Science & Technology
Security
Spirituality
Sports & Entertainment
Sustainability & The Environment
Wealth Making & Distribution
Want to Know More About How LEx GlobalCircles Work?
LEx MarketPlace
The LEx Marketplace is where you can pursue your business, social enterprise or non-profit with people who share your commitment to the Vision, Mission, Core Values and First Principles of LEx.
LEx TalentBoard
This virtual talent board is the place for LEx-member employers to post work-related opportunities.
LEx MentorMatch
LEx MentorMatch brings together like-minded individuals who recognize the value of the advisor/coach relationship, whether for enterprise or for personal challenges and opportunities.
LEx Programming
LEx Programming will ultimately be a diverse and comprehensive curriculum of on-line and off-line courses, programs and certifications, conferences and retreats, LEx Talks, and ThinkTanks. Given the organic, bottom-up nature of LEx, we anticipate that the evolving needs of the LEx LocalCircles and LEx GlobalCircles will define the nature, pace and scale of programming that we develop.
The Leaders Expedition is not for everyone.
You have likely been referred here by a member of LEx – a friend or colleague who believes that the qualities and attributes we describe below apply to you. Your nomination for membership is acknowledgement that you are an accomplished person.
The accomplishment of our members is what sets The Leaders Expedition apart. We are a community of people who have demonstrated curiosity, conviction, courage and perseverance in the pursuit of personal, enterprise and societal transformation. Our members are the builders, makers, operators and creators – the men and women from all walks of life, all ages, all cultures and all sectors who believe both in their accountability to themselves and their responsibility to the world around them consistent with our Vision, Mission, Core Values and First Principles.
We celebrate diversity and consider it a critical success factor.  Our membership is drawn from some of the following sectors:
Academia – primary through to post-graduate
Arts/Culture/Entertainment
Community and grass roots initiatives
Not For Profit/Charity/NGO
Media
Political arena – local/municipal, regional, national, international
Private sector – Solo/SMB to Fortune 500
Public sector – local/municipal, regional, national, international
Youth
On becoming a member of The Leaders Expedition, you will be joining an organization that takes its responsibility to the communities and societies in which it resides very seriously. It's also an organization that takes its commitment to you very seriously. Therefore it follows that we expect the same of you. Should you elect to apply for membership in LEx, you will do so having accepted the following Membership Pledge:
As a member of The Leaders Expedition, I hereby pledge to do my best to conduct my personal and professional affairs in a manner that is consistent with both the spirit and substance of the Vision, Mission, Core Values and First Principles of The Leaders Expedition. That is to:
Support my fellow members to help them attain the fullest measure of their personal and professional potential
Be a high-integrity individual with self-awareness and a passion for personal growth committed to advancing my enterprise, my community and the world about me
Be a collaborator who inspires others to have the curiosity, courage and conviction to innovate to seize the impossible
Be an exemplar who honors diversity, has a high tolerance for ambiguity and who demonstrates grace, good humour and compassion when under pressure
Be a substantive contributor to, and ambassador for, the LEx LocalCircles, LEx GlobalCircles and other activities of The Leaders Expedition
How Much Does It Cost To Be A Member?
Membership in The Leaders Expedition is currently complimentary.
Are You Ready To Join A Community That Will Transform The World?
If so, clicking on the button below will signify that you have read What We Stand For, and that you consequently embrace our Vision, Mission, Core Valuesand First Principles and will likewise commit to conduct yourself by our Membership Pledge.